Advantages of Seamless Aluminum Tubing
No welds, the first choice for pressure vessels
More uniform anodized appearance, especially on heavier wall sections
No welds that could split during forming operations
Improved structural integrity
Applications of Seamless Tubing
Seamless aluminum tubes are usually used for pressure vessels, hydraulic cylinders, compressed gas cylinders, drive shafts, lighting applications and bus conductors.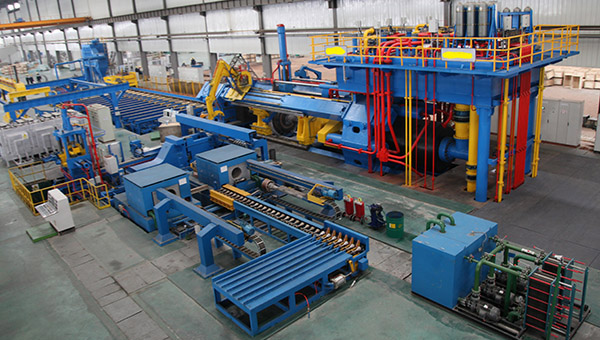 The Difference between Seamless Tube and Structural Tube (Slit Tube)
● Different tooling: the seamless extrusion tube is extruded over a mandrel utilizing a hollow billet and is the only tubular product recommended for pressure applications. The structural tube is extruded over a bridge or porthole die.
● Seamless extruded tube doesn't have any welding joint, but the structural tube has an indistinguishable weld seam.
● Compared to an extruded seamless tube, a structural tube is more able to use multi-hole dies for smaller diameter sizes to improve productivity and decrease costs.
● There's a little difference in appearance. For seamless tubing, the seamless tube's inner and outer walls are smooth and clean-burning or cracking on the surface; The appearance of the slit tube is generally smooth.
Parameters of Seamless Aluminum Tube
Aluminum Alloy

State

Outer Diameter
(mm)

Wall Thickness
(mm)

Inner Diameter
(mm)

6061 6063 6101B 6082 6A02

O、H112、T6、T6xx

Φ6~Φ300

≥1

Φ4~Φ240

5052 5083 5A05 5A06 5056
3A21 3003

O、H112、HX2、HX4、HX8

2A11 2A12 2024 2017

O、H112、T4、T351

2014 2A14 2A70 2A50 2618 2618A
7A04 7075 7050 7068 7003 7005

O、H112、T6、T6xx
Equipment
Related Products
2024 T351 Seamless Aluminum Tube
Capillary Seamless Aluminum Tube (2.5-25mm OD, 0.2-2.5mm Thickness)
Welcome to contact us for quotation and samples.